BIO: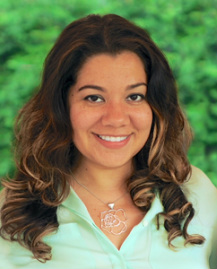 Seya Moosai-Maharaj, B.A., R.Ac
After graduating from the University of Western Ontario with a Bachelor of Arts degree, Seya embarked upon a successful career in Public Relations (PR). After almost a decade in PR working in both Toronto & overseas, Seya decided to go back to school to pursue a career that was more in line with her interests & core values.
Seya graduated with High Honours from both the Acupuncture & Shiatsu programs at the S.S.C Acupuncture Institute & the Shiatsu School of Canada . The 3.5 year combined program focused on both Eastern & Western medical theory covering anatomy, physiology & pathology, as well as Traditional Chinese Medicine (TCM). She continues to broaden her expertise through workshops & conferences globally.
Seya is a skilled & compassionate therapist whose clients range from children to seniors. In addition to treating pain & musculoskeletal conditions, Seya has a keen interest in treating fertility, pregnancy and pediatrics.
Seya practices at
Channel Health Acupuncture Studio
, the
Granite Club
and
Anova Fertility & Reproductive Health
in Toronto. She is a member of the College of Traditional Chinese Medicine & Acupuncturists of Ontario (
CTCMPAO
) and is on the board of directors for
Traditional Chinese Medicine Ontario
(
TCMO
),
Seya is the founder of Channel Health Acupuncture Studio, utilizing TCM channel theory to aid clients in 'channelling' their own health & vitality.